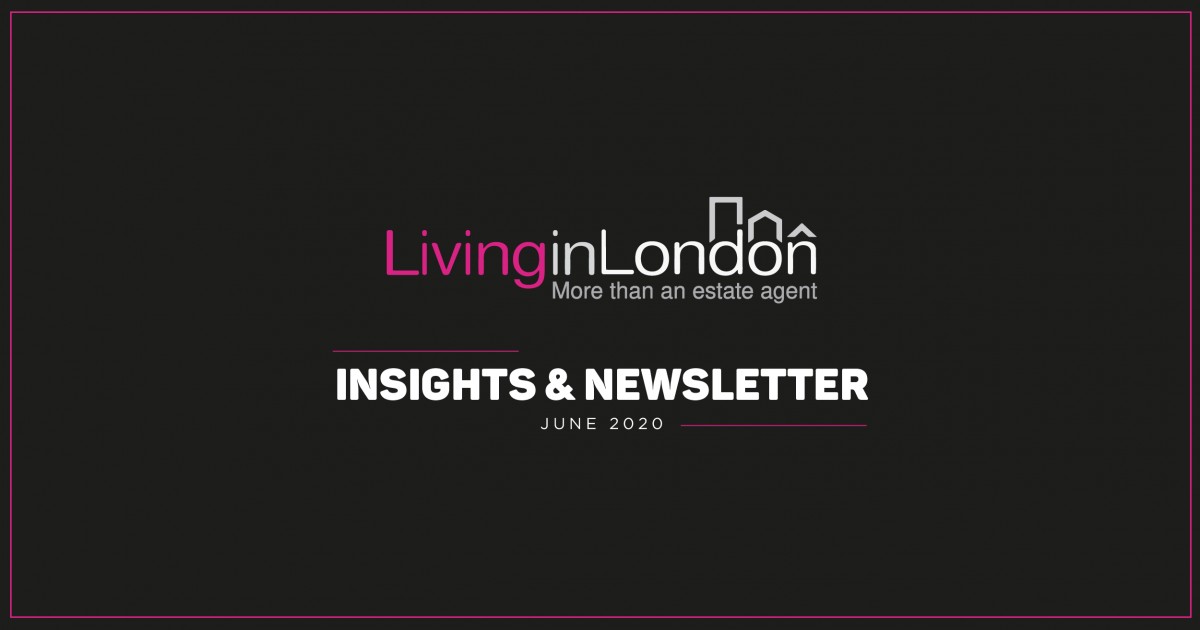 A month on from officially being allowed to re-open, following the Government's easing of lockdown restrictions for us, we have a quick look at what we have been experiencing in the sales market so far and what the 'current normal' is for us.
Our Marine Wharf office continues to be semi-open, with a limited number of the team in at a time, and we are continuing remote working for most, unless as and where required to come into the office for viewings etc. Some of the team have been on furlough, but we are re-introducing staff gradually as and where required.
In terms of the property market, we have seen the release of pent up demand from buyers, sellers, tenants and landlords, of whom have shown a desire to re-commence with their pre-lockdown plans, as well as a considerable amount of enquiries and questions from new clients who, due to the current situation, now have a fresh need or desire to buy, sell, rent or let a property.
Rightmove claimed that the 'property market is back with a bang', following the announcement of their busiest day ever on Wednesday 27th May, which saw over six million visits – up 18% on the same Wednesday in 2019, this activity level has continued since.
Sales
As mentioned previously, pre-Coronavirus and post the Brexit result, the market for sales was going through a 'bounce', this was halted at pace due to the current pandemic, but with the easing of restrictions, this 'bounce' has picked up where it left off but with even more pent up desire behind it, especially with people now wanting more from their home and living situations such as outside space, a second room for a home office, desire to be closer to families etc.
With the easing of restrictions we have thankfully been able to complete on pre-lockdown agreed sales, which has been a big relief for many, and have already agreed a number of new sales.
Enquiries and virtual viewing (the new normal) levels have been strong, resulting in a good number of 'in person physical viewings', which have led to many offers and a number of 'sales agreed'. Sales marketing and sales agreed prices have held up well and we are typically agreeing sales deals within 2-3% of asking price.
Asking Prices
We have been advising to market properties at the same levels as pre-lockdown. There is of course, as nearly always is the case by at least a % of people for one reason or another, fears surrounding house prices and how well they will hold up, especially from prospective buyers. However, despite what many in the media are reporting/predicting, we haven't seen any need to advise sellers to change asking prices, and as such, are valuing houses at pre-Covid-19 levels. Of course, if you receive an offer which is a little lower than expected/hoped for, but it still allows you to continue with your desired plans, we advise to consider the situation as much as the figure.
We are of the view that it is too early to predict exactly what will happen, there is certainly a potential that if unemployment figures rise and the economy takes any further blows, which delays the returning to normality, that prices (should you wish to sell) may well stagnate or slightly fall, but it is too early to say what will happen in the medium to long term, and we can only report on what we are experiencing at present.
We predict that the Summer months will remain busy, as demand and desire to move remains strong and as more and more people (depending on what route things take from here) gain the confidence to get out and about to view, and as confidence in the market gains pace. There is a worry that the current 'bounce' will 'fizzle out' and once those who are determined to buy and move (do so) dries up and isn't replaced, the demand will weaken.
As is always the case, there are a number of factors which will play an impact on where the sales market goes, such as what impact working from home will play in the 'new normal', but with what we have (and are still) experiencing and from the conversations we are having with people, we are taking a positive viewpoint. Buying and selling is (more often than not) very much due to personal circumstance/situation changes and so ultimately you need to make the best decision for you, regardless of all the other 'noise'.
If you are thinking of buying or selling (or indeed renting or letting out a property) now or in the near future, but have concerns surrounding the property market, Covid-19 or house prices, please do reach out and contact us for a free no obligation chat.
Call us on 0207 231 0002 or email: welcome@living-london.net