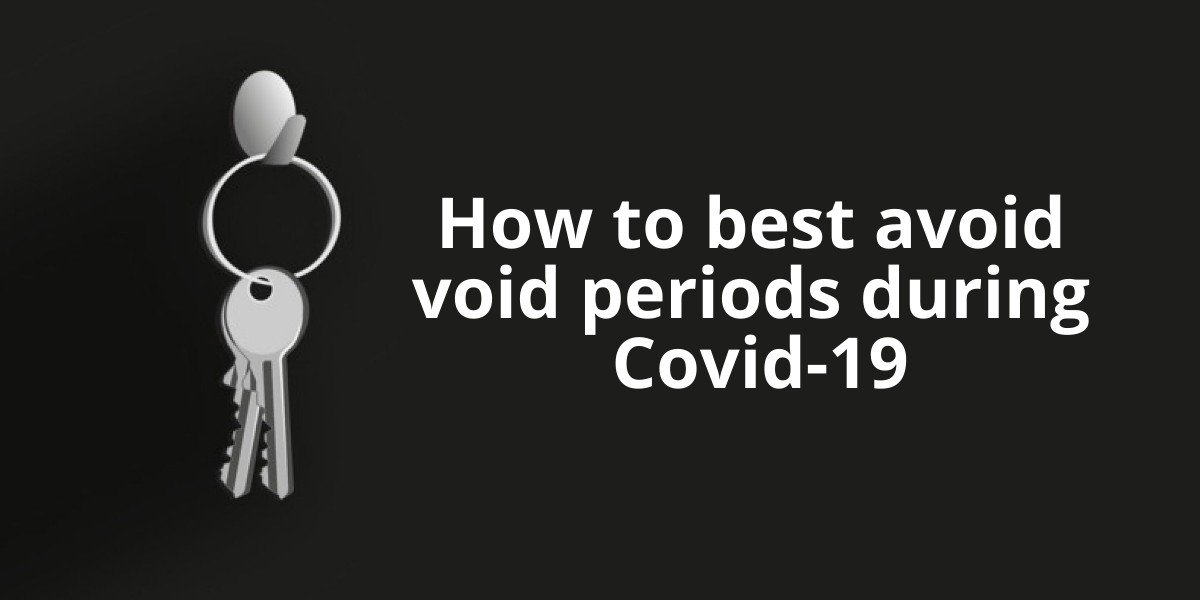 Void periods are naturally one of the biggest fears for landlords when renting out a property and with the country in lockdown, people losing jobs and unable to pay rent, it's understandable that the concern for landlords is at an all-time high.
We've put together some tips and thoughts on how to swerve void periods and keep your tenants happy during lockdown.
What's happening in the rental market?
According to the Goodlord Monthly Rental Index, despite rents across 5 out of 8 regions dropping significantly since lockdown, London rents have remained roughly the same, averaging at £1,638 per month in 2020.
More good news for London landlords is the fact that void periods are also down in London, averaging just 13 days in 2020 compared to the 18-26 day void periods across other regions, but of course the figures that will give us a true picture will only be able to be reviewed in the coming months and they are likely going to paint a less positive picture.
If your property is empty…
If your property is currently empty, don't panic. Although the Government guidelines are strict estate and letting agents are now officially allowed "back to work" and are permitted to conduct physical viewings under new Government guidelines. Click here to find out more about Living in London's viewings policy.
Even when further restrictions were in place, with today's technology, we're able to rent out properties digitally through virtual valuations, virtual tours and video viewings. Documents can be digitally signed, and keys can be handed over while still following Government guidelines and keeping all parties safe.
We have seen a rise in tenant applicant enquiries from both Rightmove and Zoopla over the last few weeks which has spiked since lockdown restrictions were eased, so there is still a large appetite for renters to move.
If your tenants are moving out…
If you are notified that your tenants are moving out, it is a good idea to start marketing as soon as possible. Hopefully, your tenants in situ are helpful in assisting you create video tours of the property which will help considerably when advertising for new tenants.
Regardless of whether the property is empty or tenanted, landlords are advised to be a little more flexible on both the rental marketing figure and tenancy lengths offered to increase the level of enquiries. The more flexible landlords are now, the more likely it will be to place a tenant.
So to limit and avoid interaction between any tenants and contractors, we strongly advise that any likely 'snagging' items (such as re-mastic) are addressed whilst properties are vacant.
If you have tenants in-situ…
Everyone is struggling right now, so it's important to be sensitive to your tenants' situation. Some may have been put on furlough or lost their job entirely, and it's better to have happy tenants in-situ during this time.
If your tenant reports that they are unable to pay full rent, we advise listening to their circumstances with empathy and try to agree to something which works for all parties. If you are worried that your tenants may be using the current crisis as an opportunistic angle to avoid paying rent when they haven't experienced any financial difficulty, you could ask for proof of their changing circumstances.
Where tenants are facing financial difficulty, it is common for landlords to either offer a payment reduction in line with their needs, or a rent holiday. It is strongly advised to have whatever agreement is reached written down and agreed to on paper, clearly stating the terms of any repayment terms, reductions, or holiday periods, so that there is no confusion. Without such, should things turn into disputes, you will be putting yourself at a considerable disadvantage from a legal point of view.
Many mortgage companies have offered mortgage holidays which may help reduce your financial burden in the short term should your tenants struggle to pay the full rent.
Property Management and Maintenance
It's important to keep tenants happy and informed during this difficult time. Although we've noticed fewer calls and emails from tenants for "non-emergencies" in our Property Management division during Covid-19, emergencies are unfortunately unavoidable.
It is paramount to establish the seriousness of the issue and to ensure that tenants take all the immediate precautions so to best protect themselves and your property, such as turning off water supplies if there is a leak, or ensuring electrical items are not used if there is cause for concern.
Many contractors are able and willing (depending on the issue) to have a video call with your tenants to see if they can diagnose the problem and guide the tenants to resolve the issue (where safe and sensible to do so), or at least guide them on what to do to ensure the issue doesn't worsen and the tenants and your property are best protected. This often also helps the contractor know what parts are needed to rectify the issue so that they can tackle the issue on one visit. It is strongly advised that you have contacts of contractors in place so you can quickly and safely respond to and deal with any issues efficiently.
If you're a self-managed landlord, especially if you are overseas, or if you have little time to dedicate to managing your property if an emergency arises, we strongly recommend choosing a managing agent to partner with during this time. Not only do you need to understand the Government lockdown restrictions, which also apply to any maintenance contractors you send to your property, but with all the recent legislation changes, it's more important than ever for landlords to be aware of what is needed to be compliant and not let things fall through the cracks.
At Living in London, our landlords are safe in the knowledge that our offices are local to our properties. 99% of our properties are within a short walking distance to our office, as are a number of our staff, so, despite the staff working remotely, should we need to make keys available to contractors for emergencies, we can do so with little delay.
If you'd like more information on any of the above, minimising void periods, managing tenants during lockdown, or any of the recent legislation changes, call or email us to arrange a no obligation chat:
0207 231 0002