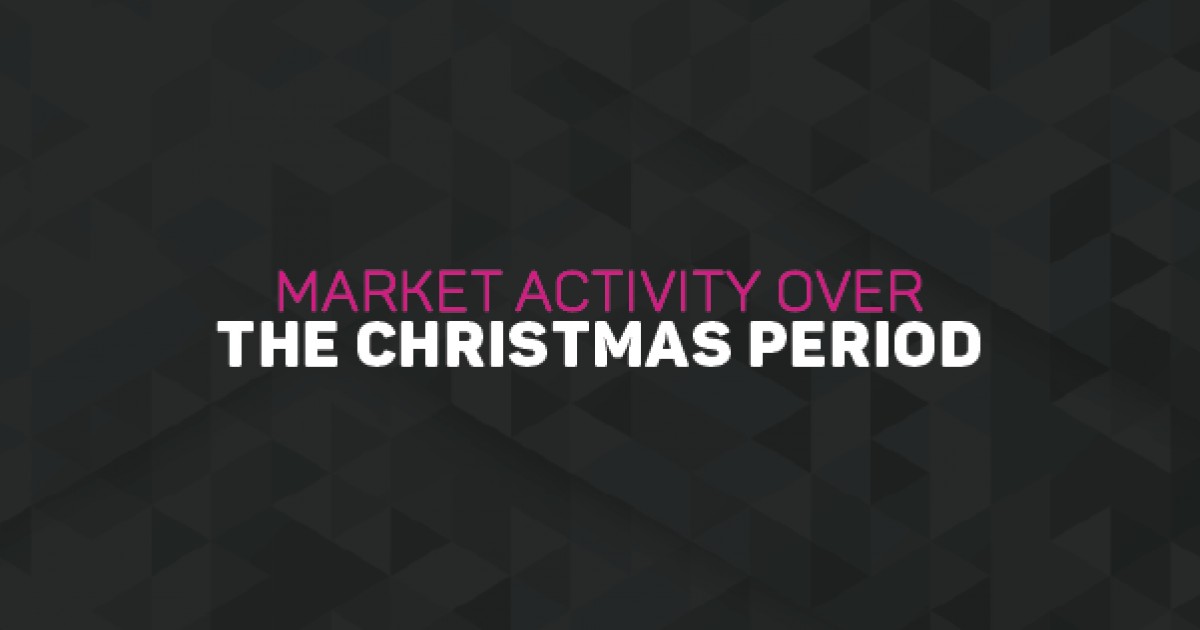 To quote Bing Crosby, Johnny Mathis, Perry Como and Michael Bublé, "it's beginning to look a lot like Christmas". Which means the season of over-indulgence, merriment and good, bad and terrible festive films is nearly upon us.
While this time of the year isn't typically associated with property, as the received wisdom is that everything slows down, agents shut up shop and no-one has any interest in buying or selling homes, advances in modern technology have started to change all that.
Agents are now being urged to stay open later into December, with all the stats pointing to a massive spike in interest as the Christmas period nears and, even more so, during it.
But why has this started to change? Below, using our experience of operating in the busy London market, we take a closer look.
Last Christmas…I searched for a home
And the very next day, I did the same thing again. Might not flow as well as Wham's festive classic, but it definitely sums up the habits of people over the period between Christmas Day and New Year's Day, when interest in homes on the major property portals rises hugely.
It reaches new records each year, in fact, as rapid advances in new tech continually improve our ability to connect and view things from anywhere in the world, at the click of a button.
In 2018, Rightmove claims that traffic on its website grew by 231% between Christmas Day and January 2, while the property website also reported that it generated more than 25 million page views on Boxing Day alone.
The Daily Mail, meanwhile, has estimated that there were 40 million total viewings of property listings last Christmas, up by two million from 38 million in 2017.
Figures also suggest that property-related searches on Google grew by 150% immediately after Christmas last year.
The easy availability and user-friendliness of sites such as Zoopla and Rightmove means that property browsing has become everyone's new favourite Christmas pastime, even more so than watching films you've seen a hundred times before or heading to the Boxing Day sales.
With properties now on offer at people's fingertips, it's perhaps not surprising that the festive downtime is seen as a chance by many to search for their dream home or put their tentative homebuying plans into action.
Why is this happening?
What is leading to this uptick in buyer interest? Well, when else in the year do people have such an abundance of spare time – and, in many cases, free time that needs to be filled? People are typically spending time with their family and, very often, cooped up indoors, making it the ideal set of conditions for property browsing to take place.
With more free time at their disposal, people start searching for property – either as an early fact-finding mission, with tentative plans to buy or with a very clear idea of the type of home they are looking to buy. But one thing is clear – there is an increased number of eyes on the property portals at this time of the year and, if your home is not already listed on there, you are missing out on this increased exposure.
The above stats make it clear that, by not listing before the very busy festive period, you could be shooting yourself in the foot by not taking an advantage of the boom in interest between Christmas Day and New Year's Day.
We all know about the New Year bounce, where sellers list their homes in January to coincide with the increase in the number of buyers putting their homebuying plans into action post-Christmas. But, in actual fact, this bounce now takes place much earlier due to the significant rise in property browsing over the festive period.
This means, as a seller of a home in South East London, it pays to be prepared for this rise in interest by listing your home now. Although most people are unlikely to want to move during the Christmas period, this doesn't mean that they won't want to take those initial steps of their moving journey by searching for homes and potentially arranging viewings for early January.
If your home isn't on the market, there is a chance you could be missing out on these potential buyers, while your pool of would-be purchasers could be much reduced when you do come to list as rival sellers have acted before you.
Ready to go in January
By listing your home now, you will not only take advantage of the festive boom, you will also be ready and raring to go with hosting viewings and considering offers in early January. If you decide to list in January instead, you may have to wait for a few weeks for concrete interest to form and could find you have more issues with generating offers.
Listing on its own isn't enough, of course – you must also ensure your home is clean, tidy, attractive and welcoming to those who are coming to view it.
Here at Living in London, we are an award-winning agency with the expertise and local knowledge to help you get your home sold for the best possible price.
To find out more about the various services we offer, please get in touch with us on 020 7231 0002.
We also provide instant online valuations so you can see how much your property is worth on the current market. You can find out more by clicking here.