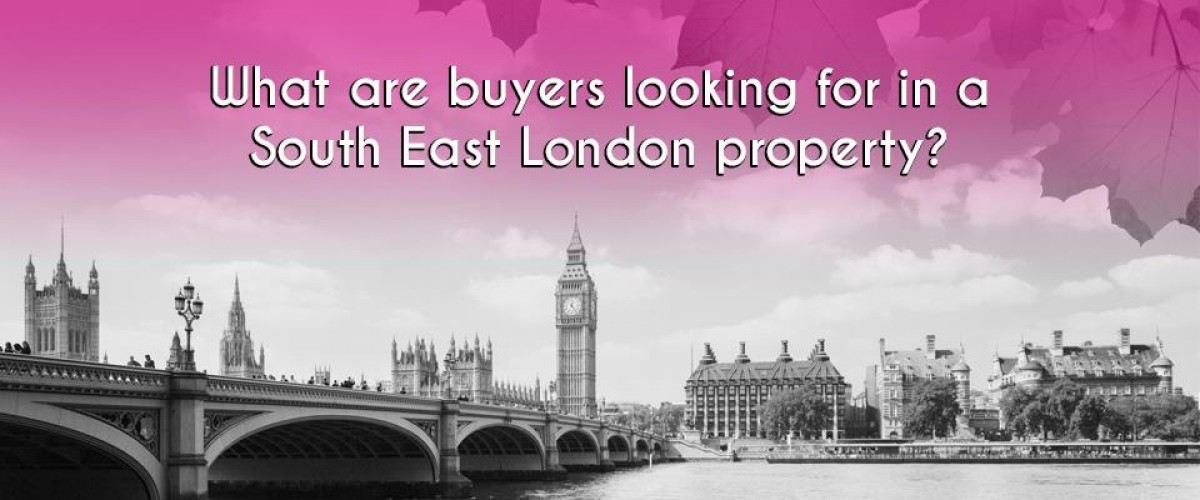 When it comes to selling a property, it pays to know what buyers are looking for. If you can provide as many of these features or must-haves as possible, it's inevitable that your chances of selling will increase.
But what are buyers of homes in South East London most likely to be prioritising? Below, using our experience of working as an independent estate agent in the area, we delve a little deeper...
Transport links
Good, reliable transport links are likely to be a draw for most buyers, but none more so than in London – where many people commute into the City, West End or Canary Wharf for work. South East London is something of a commuter hotspot thanks to its handy location and relative affordability in comparison to more central parts of the capital north of the river.
At Living in London, the areas we operate in – Canada Water, Surrey Quays, Bermondsey, South Bermondsey and Rotherhithe – are blessed with excellent transport links, providing easy access to other parts of the capital.
Canary Wharf is a mere stone's throw away (two minutes on the Jubilee line from Canada Water), while Waterloo can be reached in just seven minutes and Westminster is a nine-minute commute.
Tube, Overground and National Rail are all on offer in this area, while buses, cycling and walking are other popular options. From Rotherhithe or Bermondsey, for example, it's only a short walk or cycle beside the River Thames to Tower Bridge, London Bridge and Borough Market.
As a major selling point, especially in London, good access to strong transport links is hard to beat. It's something that many buyers will prize and is likely to make your property for sale all the more appealing.
Garden space
Gardens are sometimes smaller and narrower in London given the higher density of housing and tighter streets, but that doesn't mean outside space won't still have appeal to prospective buyers. Green space of any kind is likely to be a popular selling point, so if your home has this it's a good idea to show it off.
All kinds of buyers will be interested in a garden, even more so if it's south-facing.
Of course, at this time of the year, with the nights drawing in and the temperatures falling, the garden is unlikely to see much use. But it shouldn't be neglected or allowed to fall into disrepair.
Shabby, overgrown garden space will not help to get your home sold and could actively hinder your chances. Upon seeing an unmaintained garden, a buyer viewing your property might then be extra aware of any other flaws or issues in your home.
It's therefore a good idea to try and maintain your garden at all times of the year – even more so if you are selling.
Parking
Despite all the various transport links on offer, many Londoners still like to have a car on hand. But, in a very busy city where parking spaces are often at a premium, having a car can sometimes seem like more trouble than it's worth if getting a parking slot proves difficult or even impossible.
As such, if you have guaranteed parking spaces outside or close to your property – in the form of a driveway, a garage or a parking permit – this is likely to be a key selling point for many buyers.
Things to do
London is certainly the place to be in the UK if you want easy access to a staggering array of museums (very often free), theatre shows, independent cinemas, shops, restaurants, cafes, markets, leisure centres, green space, music venues and iconic landmarks.
As Samuel Johnson once said, 'when a man is tired of London, he is tired of life' – and if it's things to see and do you're after, the capital is absolutely unrivalled. The buzz, opportunities and cultural prowess of London will definitely be a key factor for people looking to buy here, and it's something you can use as part of your sales strategy.
In the areas where we operate, there is White Cube Bermondsey (a very popular contemporary commercial art gallery), Surrey Quays Shopping Centre, Surrey Quays ODEON, an indoor go-karting venue, Southwark Park and Athletics Centre, the Brunel Museum, the London Bubble Theatre Company, Hawker House street food market and a host of pubs, restaurants, micro-breweries and cafes.
Not to mention the River Thames right on the doorstep, simple access to Canary Wharf and fast commute times to the West End.
Prospective buyers might also be looking for fast broadband speeds and space for a home office if they happen to be self-employed or work from home on a regular basis. The kitchen, meanwhile, is likely to be the most scrutinised room in a home nowadays, while bathrooms, living rooms and master bedrooms will also be closely inspected.
More than anything, of course, buyers will be looking for a clean, attractive, well-maintained home. They'll want the property to be homely and characterful but won't want to feel like they are intruding – so the right balance needs to be struck when it comes to viewings.
For more information about getting your home sold in South East London, you can contact Living in London on 020 7231 0002.
You'll also probably be eager to know how much your home could be worth in the current market, which is where our expert valuations can help.
You need to ensure that your initial asking price is set at the right level to improve your chances of selling quickly, so it's vital that you work with an experienced estate agent with excellent local knowledge to make sure you don't value your home incorrectly.