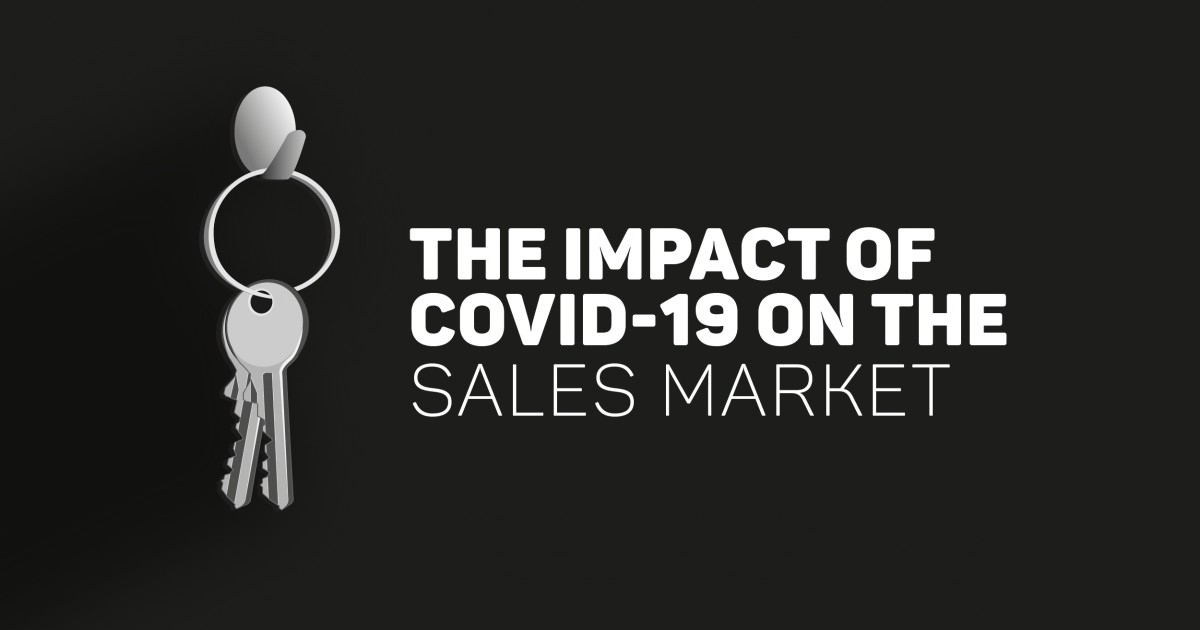 We have received many calls and emails from existing, previous and new clients asking us about the impact the current situation has and will have on the value of their properties. As such, we thought we'd share our insights on how we foresee the market moving forwards and an update on how we are still operating during the current lockdown restrictions.
Please note, this is our experience and whilst this is likely to be echoed throughout the industry/country it will vary from property to property, buyer to buyer and seller to seller due to personal circumstances.
At the moment, as a whole, property values haven't been overly impacted, but rather, with lockdown and viewings restrictions in place as well as short term uncertainty, the sales market is more "on hold" rather than in decline.
The general uncertainty, which has impacted consumer sentiment for the short term, will manifest if unemployment levels start to rise and stock markets begin to fall, the result of which will likely, unfortunately, have an impact on buyer demand and property prices. We do however only expect this to happen if current restrictions are extended for a considerable length of time, rather than the month/two months we all hope for. The impact of the coronavirus will likely be far reaching and long lasting, however, if restrictions in movement are eased somewhat it will mean that the buying/selling process can continue and for many it will.
Newly agreed transactions have all but come to a halt. However, we are of the view that the build-up of demand, from not only the current crisis but the past few years of Brexit uncertainty, will lead to a considerable bounce post-lockdown. Buyer sentiment has been low for the last few years with many people 'waiting to see'. However, in January and February of this year the market was very active as buyers seemed to have finally brushed off the cobwebs of the Brexit uncertainty and moved ahead with their property plans.
Whilst the coronavirus has unquestionably led to sales throughout the country being halted or even abandoned, we have worked with all buyers, sellers and solicitors closely to ensure sales are still progressing and in a position to complete as soon as it is safe and sensible to do so. Whilst this position has taken considerable time, skill and most importantly compromise to reach, it is much better in our opinion than the alternative.

In order to keep things moving where possible, we have arranged for Video Walk-Throughs to be carried out on all of our properties and have seen great results from this with a few offers subject to an in-person viewing and numerous buyers waiting to view properties once the restrictions have been lifted.
We would advise that if your property sale is very time sensitive (i.e. you need to complete as soon as you can in order to facilitate your ongoing move) that you either consider advertising over the coming weeks, or be in a position to market (have both your property ready, looking as good as can be for photos, and any paperwork and compliance checks all in order) as soon as the restrictions on movement allow.

Although the number of (short term) buyers may have fallen, the number of properties listed on the major portals has fallen by a greater amount; There is unlikely to be a time when your property has less competition on the market than now, so it will be seen by the buyers who are still poised and active, who are often the more serious buyers. We have continued to list properties online as we believe that the portals (Rightmove/Zoopla etc) will be seeing an increased amount of traffic at the moment, so we feel it would be good to get as much exposure of the properties as possible (where the sellers plans are time sensitive).

With many of us having much more time at home on our hands, why not utilise it to make your property as saleable as possible (within your abilities)? It's amazing how much better properties can look by simply de-cluttering, rearranging furniture, strategically placed ornamental features or flowers and a fresh coat of neutral space enhancing paint! Don't worry if you aren't sure what to do, there are plenty of 'how to' guides on Google/YouTube and we are happy to undertake a virtual valuation to advise and answer any questions you may have. With our considerable local area knowledge of the SE16 and surrounding areas we are very confident in being able to value your property accurately virtually via FaceTime/WhatsApp video etc, all we need is 10-15 mins of your time and a steady hand!
All in all, we are doing our best to remain positive and do what we can to keep out market moving where safe and sensible to do so.
We hope, you, your family and loved ones are safe and well and continue to be so, if there is anything we can do to assist please do let us know.
To get an instant online valuation, click here.