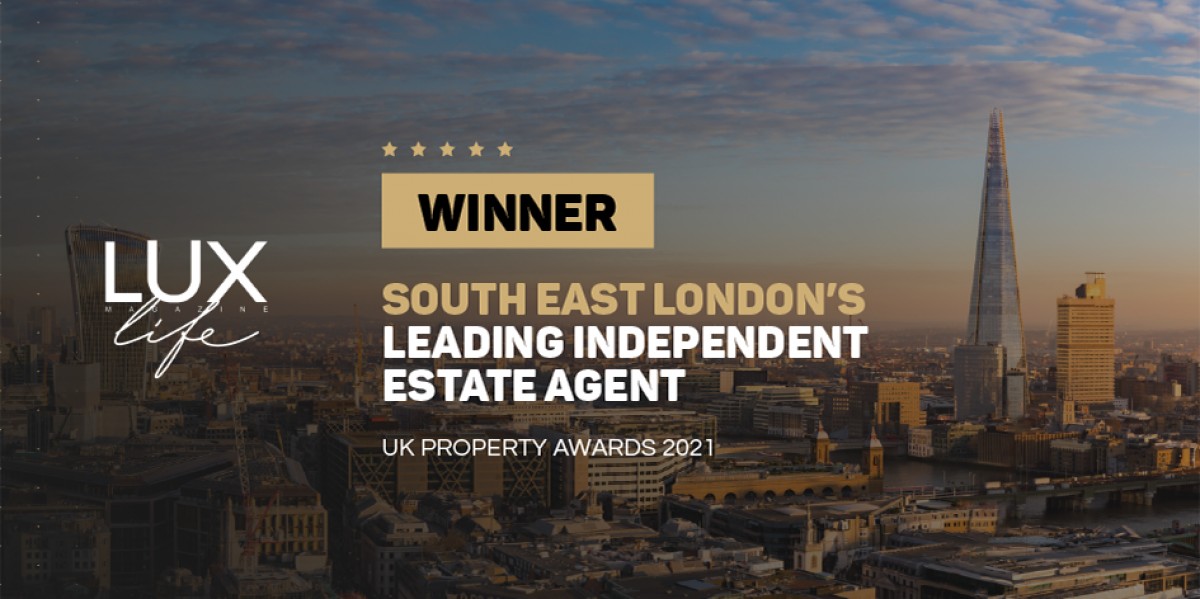 Here at Living in London, we're absolutely delighted to announce that we've won yet another award!
The latest accolade comes from LUXlife Magazine's 2021 UK Property Awards where Living in London was awarded the title of "South East London's Leading Independent Estate Agent".
The 2021 UK Property Awards, now in their third year, have been designed to recognise the companies, teams and individuals who are excelling within the ever-growing residential and commercial property market - those that are setting the highest standards and ensuring they are delivering outstanding service and value to their customers.
Here's what LUXlife have to say about the awards;
"Whether you are looking to rent a property, or find the perfect forever home, it can certainly be a trying time for those involved. LUXlife's dedicated research team have handpicked a selection of property experts from across the UK who they believe are the best in the business, and have a proven track record of excellence in customer service, as well as ensuring that processes run as smoothly as possible.
This proven approach ensures we select our candidates purely on merit - and not popularity. Whether they run a single office firm or have multiple branches across the country, we reward those that are succeeding in their endeavours; innovating, growing, and improving."
Following our most recent award, we caught up with Branch Manager at Living in London, Elizabeth Miller who had this to say;
"It's great that Living in London has another award under its belt and I couldn't be prouder of my team. These accolades are a testament to their continuous hard work over the last year, their support of the local area, and the high standards we continue to uphold as a company.
We're particularly glad to have won this award as it's amazing to see that not only are our loyal clients thrilled with the work we do, but we're also being noticed for our success and innovation which is what this award focuses on, rather than reviews and testimonials which is the norm for awards like these."
If you're thinking of selling, buying, renting or letting a property and would like to find out more about how we, as a multi-award winning agency, can help, please do reach out;
0207 231 0002