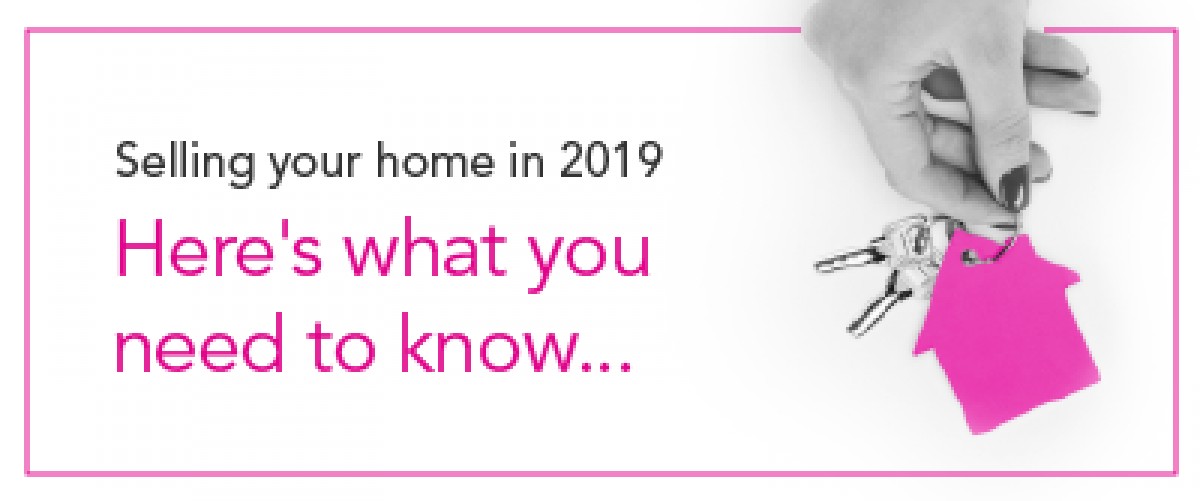 As we enter a new year, thoughts often turn to new starts and fresh beginnings. For many, buying or selling a home will be high up on their list of New Year's resolutions.
But, if you're planning on selling a home in the year ahead, what do you need to know?
Below, using our experience of operating in the busy, lively south-east London housing market, we take a closer look…
Now is a good time to sell
For a long while now, the post-Christmas boom in property market activity has been something to hang your hat on – reliable and guaranteed. Interest and hesitant buying plans formed over the festive period are now enacted upon, leading to a very busy period for the property market in the first three months of the year.
The property portals typically enjoy record traffic in the time between Christmas Day and New Year's Day, with people using the extra free time at their disposal to browse for properties or tentatively put their home-buying plans into action.
Figures for this Christmas suggest that Rightmove experienced record visitor numbers on Boxing Day, some 25,147,701 pages viewed according to a tweet by the property firm.
What's more, the Daily Mail claimed that more than two million people trawled through multiple Rightmove listings on Boxing Day, while the paper also said there were 40 million online viewings of homes, compared to 38 million on the same day in 2017.
Put simply, the number of eyes on your property at this time of the year is likely to be much higher, which in turn will improve your chances of selling with relative ease. If you haven't already listed your home, now is a good time to act to take advantage of the traditional surge in buyer interest at this time of the year.
Brexit certainty could bring market stability
The uncertainty caused by Brexit has undoubtedly had an impact on many parts of life, and property hasn't been immune from that. A RICS report released just before Christmas suggested that many buyers and sellers were electing to sit tight until the position over Brexit became clearer, while there has been much talk about the dampening effect the political turmoil in Westminster has had on house prices, particularly at the higher end of the London market.
Although the property market has largely batted off political and economic issues in recent years – taking a business as usual approach even in the face of referendums, snap general elections and prolonged withdrawal negotiations – it is still one that thrives more when certainty and stability are the order of the day.
For now, it's little surprise that some buyers and sellers are holding back, but greater clarity over the final withdrawal agreement would no doubt lead to a more confident, assured sector. The current situation is still highly unclear, with everything from a no deal Brexit to a second referendum still on the table, but hopefully we will know more once the meaningful vote on Theresa May's Brexit deal has taken place (scheduled for the week starting January 14).
On the upside from a seller's point of view, the fundamentals of the market remain the same – with demand still hugely outstripping supply – which means that sellers are still in a good position when it comes to negotiating on asking prices, especially in London.
Prices should continue to rise
Despite the B-word hanging over all aspects of life, most property experts are predicting house price rises in 2019 – or at the very least no change.
That should particularly be the case in property hotspots such as Canada Water, a part of South East London which is being hailed as one to watch out for in the year to come thanks to substantial regeneration works in the pipeline.
Long in the shadow of near neighbour Canary Wharf, the former dockside area had been rather neglected until recently. Now, as well as being home to excellent transport links, easy access to the Thames, foodie hubs such as Hawker House and close proximity to London Bridge, Borough and Elephant & Castle, it is also becoming a commuter hotspot.
The Canada Water Masterplan, which we outlined in a previous blog, is driving the area's increasing popularity, and its status as one of the Mayor of London's Opportunity Areas is also helping to attract buyer interest.
This, of course, can be used to your advantage if you are selling a home in the local area. Ensure that you make use of the exciting redevelopment it is undergoing when trying to sell your home. The great transport links on offer (not just Jubilee Line, but London Overground services too) should also play a key role in your sales pitch to prospective buyers.
It's not just Canada Water, either – the other areas we operate in (Bermondsey, Surrey Quays and Rotherhithe) also have plenty going for them and plenty to attract those looking for London living slightly away from the hustle and bustle of the capital's busiest areas.
How much could your property be worth this year?
Here at Living in London, we provide instant online valuations to give you an idea of what your home is currently worth.
In 2019, like any other year, it's important that you set your asking price at the right level to avoid putting off would-be buyers or selling yourself short.
It's also vital that you work closely with a reputable local estate agent to ensure you avoid overvaluing, which could prohibit your chances of securing a sale.
If you would like to discuss your options in greater detail, you can contact Living in London on 020 7231 0002.