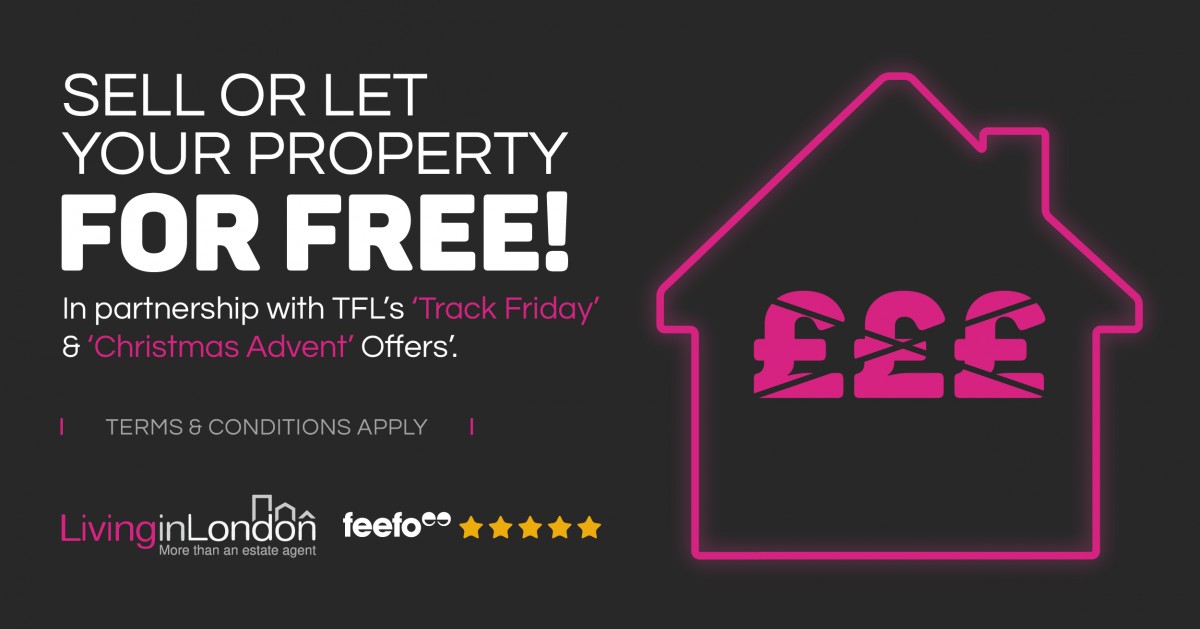 Sell or Let your property for FREE!
Living in London, a multi award winning 5 star rated Estate Agency based in SE16, are teaming up with Transport for London (TfL) to offer to sell or let your property for FREE!
Simply click on and complete the below instant valuation tool to get your free instant online property valuation, and when contacted by one of the Living in London team, mention 'TfL for Free'.
You will then be added into a draw which will be held on 31st January 2021! If you have already instructed Living in London to market your property before such dates (provided code 'TfL for free' was quoted when we were instructed) you are still eligible to be entered into the draw.
Living in London will advertise and sell or let the winner's property with NO associated agency fee!
Click here to get started: https://valuation.living-london.net/home/678-living-in-london
Terms & Conditions; The offer is open from the 1st Jan 2021 – 31st Dec 2021, your property sale needs to complete, or the new rental agreement start, between these dates. You can instruct Living in London and list your property before such dates.
Your property must be located in an area Living in London covers (1 mile of the office in SE16). You must be the legal owner of the property and have the permission to act on any other owners' behalf.
You must advertise the property at an agreed (with Living in London) selling or letting figure, ensure all necessary paperwork is completed and compliance met, and you will work with Living in London to do all you can to secure a sale or let.
There will be additional costs associated with the letting or sale of the property, such as but not limited to, the arranging of required safety certificates, EPC, inventory and check in, the use of a solicitor in the sales process etc., all of which will not be included in this offer, which just covers the actual agency sales or lettings fee.
Whilst Living in London will do all it can to sell or let your property, we are not legally obliged to do so.