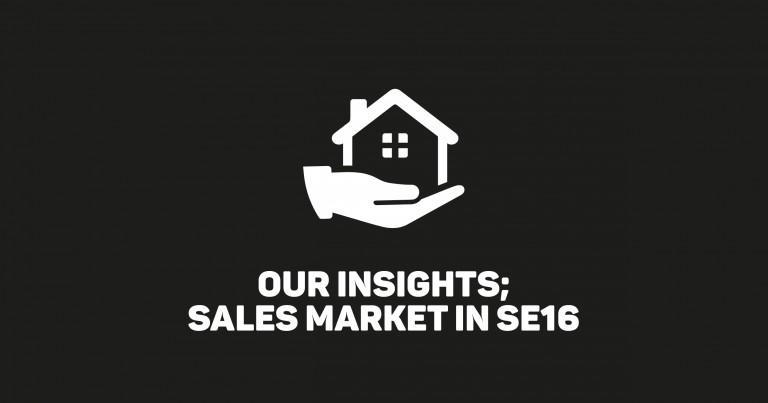 NOTE; The following insight was written prior to the announcement of the Stamp Duty Holiday, rather than re-writing, we wanted to send out what we have experienced pre the announcment and will then follow up in a few weeks once the dust has settled and we have a better idea of the response.
Further to our recent 'insights' into the sales market in SE16 (and surrounding areas), many of you have been reaching out to us to ask our opinion and; '
Is now the right time to…' buy, sell or move.
As such, we thought we would update you again to give our latest insights on what we are currently experiencing.
As already discussed, the release of pent up demand, both from recent months of restrictions and more longer-term market and economic uncertainty, has led to a really busy time for us, both on the sales and lettings side of things.
Buyers who have been holding off making a move, some for more than 2 or 3 years now, are becoming 'active', and whilst many are still taking a slow and cautious approach, others are ready to go go go.
In addition, we have now also seen a number of new buyers and sellers come to the market, many of whom hadn't had any thoughts or plans of moving pre-lockdown. This in part has been fuelled by the need and want to have more from their home, regardless if now is the perfect time to buy or sell, or not, as personal circumstances for many are now far more paramount.
Whilst the current restrictions mean that those who are physically viewing is fewer than would be expected given the number of enquiries, those who are physically viewing are tending to be very serious about finding a property and making an offer.
The good use of video walk-throughs and virtual viewings (the new norm due to current restrictions) leads to fewer but much more targeted physical/in person viewings which are more likely to result in offers.
As has been widely reported, we are also finding that common requirements are quiet locations, outside space, lots of natural light and places that offer suitable space to WFH (work from home).
There are still lots of buyers and media commentators who predict a great deal of uncertainty in the future, but at present, we are finding the sales market to be in reasonable shape, however the coming months will give us the ability to better predict a longer term view. We would advise both buyers and sellers to be reasonably flexible when attempting to reach an agreeable sale price, especially if that means onward plans can be facilitated.
A word of caution to sellers, despite the reasonable positivity, now is not a time to be hiking asking prices and value expectations. As is always the case, setting a correct selling price from word go is paramount in agreeing a sale in a reasonable time frame.
June for us has been a busy month in terms of sales agreed, we are experiencing our busiest ever June and are still working on a number of interest/offers.
How long will this last?
We're not sure but are hopeful, it is often the case that as more people start to see that the market is active, crowd mentality usually dictates and leads to further activity and so on. However, if there's a second wave, all bets are off, and we are sure that once furlough starts to be rolled back, there will be a better idea of how economically impacted the market will be.
So if you are seriously considering moving this year, our advice would be to at least start making some proactive decisions in that direction, or if you're sure and keen to get going, we would advise getting in touch with some local agents who have a track record of selling properties in your area.
If you have any questions, would like to get our thoughts on anything, or would like to get the ball rolling, please do reach out to us:
0207 231 0002 welcome@living-london.net