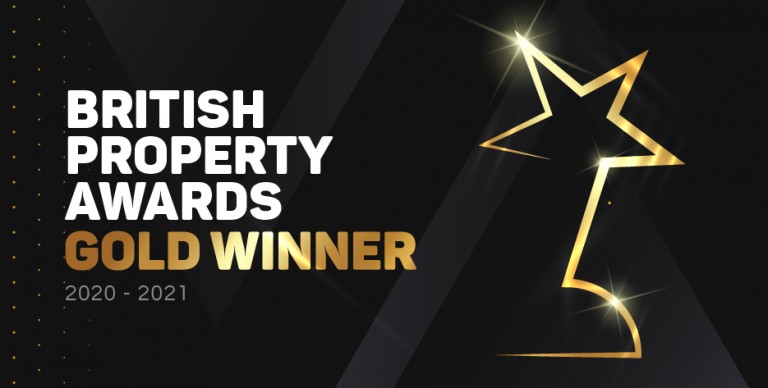 Living in London is thrilled to announce that we have won yet another award for excellence during one of the most challenging years we've faced. We are delighted to be awarded Gold for the '2020-2021 Letting Agent in SE16' in this year's British Property Awards.
The British Property Awards are one of the most inclusive estate agency awards providers as they do not charge to enter. This has enabled their award to be structured in a manner that ensures maximum participation, on average judging over 90% of agents that meet their minimum criteria on a local level. The team personally mystery shops every estate agent against a set of 25 criteria to obtain a balanced overview of their customer service levels. The judging criteria is so to ensure that agents have been rigorously and fairly judged.
Robert McLean from The British Property Awards said "Our awards have been specifically designed to be attainable to all agents, removing common barriers to entry, such as cost, to ensure that we have the most inclusive awards. Our awards have also been designed to remove any opportunity for bias or manipulation. If an agent has been attributed with one of our awards, it is simply down to the fantastic customer service levels that they have demonstrated across a prolonged period of time. Winning agents should be proud that their customer service levels provide a benchmark for their local, regional and national competition".
Elizabeth Miller, Branch Manager of Living in London commented: "We're proud to receive another accolade that highlights the fundamental aim of our organisation, to exceed expectations. I'm so very proud of the Living in London team for continuing to strive for excellence, even in the face of a pandemic and the current challenges of the sales and rental markets in London. I'd also like to thank our loyal clients and the residents and businesses in SE16 that have continued to support us over the years. We're lucky to live and operate in an area with real community values and this has really been brought to light over the last year."
Due to winning the local lettings award for SE16, Living in London will now be entered into the '2020-2021 Regional (East London) Awards'. We will find out if we have won this one in the next few weeks – watch this space!
Living in London has won a number of awards over the few years, most recently the Gold Customer Service Award 2021 from feefo, the Best Independent Real Estate Specialists – City of London 2020 award, and the Best Landlord-Centric Real Estate Agency 2020 award. We're thrilled to receive these accolades, along with the ongoing positive feedback from our customers via review platform feefo.
If you're thinking of selling, buying, renting or letting a property, get in touch to find out how we can help or click here to get an instant online valuation.
0207 231 0002