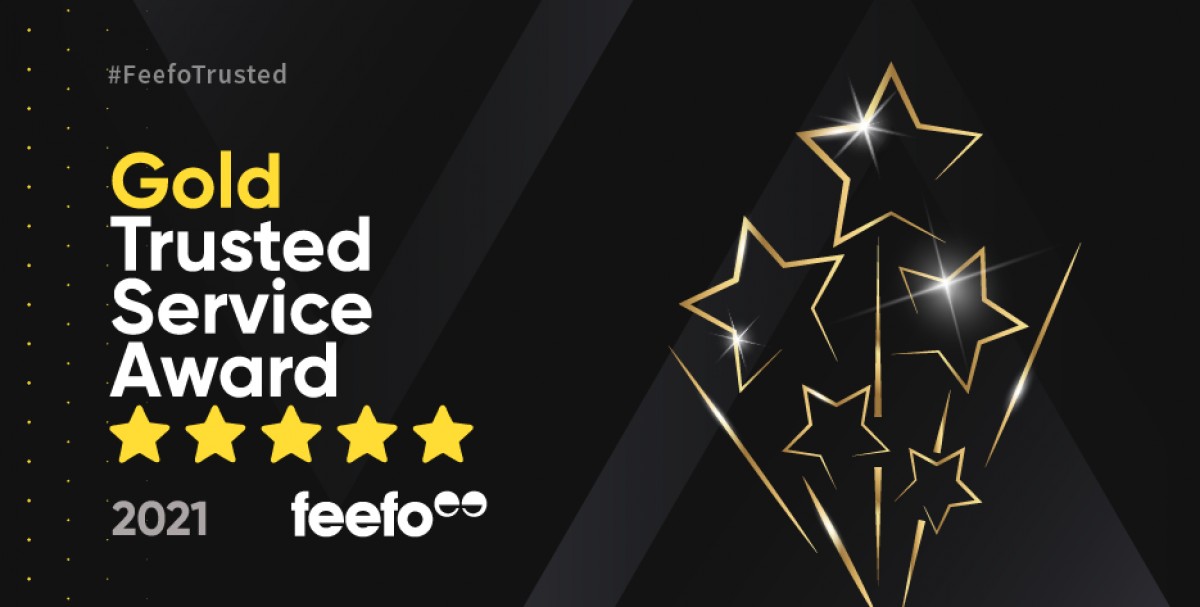 Living in London is proud to announce that we have won the Feefo Gold Trusted Service award for 2021!
Created by Feefo, the Trusted Service award is an independent seal of excellence that recognises businesses for delivering exceptional experiences. Rated by real customers, it is presented to businesses who meet the highest of standards, based on the number of reviews they have collected and their average rating.
A highly valued badge of approval, this accreditation remains unique, as it is based purely on the interactions with real customers (unlike some other well-known review sites). All reviews are verified as genuine, as such, the accreditation is a true reflection of a business's commitment to outstanding service.
Feefo gives Gold Trusted Service awards to businesses that have collected at least 50 reviews between January 1st 2020 and December 31st 2020, with a Feefo service rating of 4.5 and above.
Elizabeth Miller, Branch Manager of Living in London's Marine Wharf office in SE16 commented:
"We're very honoured to have received this award and would like to thank our committed and hardworking team as well as all of our loyal clients who have stuck with us during such a challenging year. Although 2020 created many hurdles and obstacles for us, we have always tried to maintain the level of service which we pride ourselves on and would hope to receive ourselves. We hope 2021 starts to return to some kind of normality, especially for those who have struggled the most, and we will continue to try our hardest to offer the best service we can no matter what the circumstances."
Congratulating Living in London on winning this year's award, Steph Heasman, Director of Customer Success at Feefo, commented:
"The Trusted Service award has always been about recognising companies that go way beyond the norm in customer experience and generate great feedback from happy customers.
This year, despite the incredible challenges of a global pandemic, so many companies using Feefo have continued to provide remarkably high levels of service and they deserve a huge amount of credit for what they have achieved.
At Feefo we help our clients give their customers the best experiences possible.
I'm confident that throughout 2021 we'll see even greater customer experience achievements from our partners as we return to something like business-as-usual."
We have also recently been shortlisted for the final phase of judging for the British Property Awards 2020-2021, another amazing achievement (regardless of the outcome) which further acknowledges that our hard work is being recognised, we eagerly await the outcome.
If you're looking to buy, sell, let or rent and we can be of any assistance please do reach out and we will help best we can: 0207 231 0002 welcome@living-london.net
Looking to sell or let your property, just curious to know what your property is worth or what the market in SE16 will look like in 2021? Click on the below for an instant online valuation or reach out to us for a more in-depth property and market specific valuation.
https://valuation.living-london.net/home/678-living-in-london