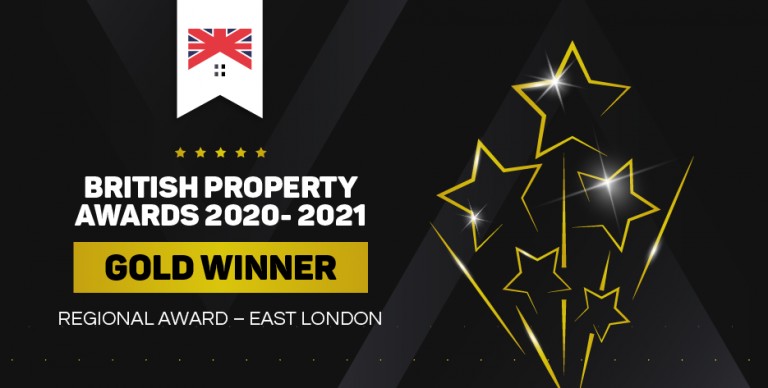 The awards keep on coming!!!
Further to the recently announced 'GOLD WINNER' award for SE16 in the British Property Awards 2020-2021, Living in London were automatically entered into the regional awards for EAST LONDON, where once again we won the 'GOLD WINNER' award.
The British Property Awards are one of the most inclusive estate agency awards providers as they do not charge to enter. This has enabled their award to be structured in a manner that ensures maximum participation, on average judging over 90% of agents that meet their minimum criteria on a local level. The team personally mystery shops every estate agent against a set of 25 criteria to obtain a balanced overview of their customer service levels. The judging criteria is so to ensure that agents have been rigorously and fairly judged.
Elizabeth Miller (Branch Manager; Marine Wharf) says:
"Wow, we're truly honoured to have been recognised as the best Letting Agency at a local level AND a regional level. It's accolades like this that show us we're doing the best possible job for our customers. I'd like to once again thank the amazing staff at Living in London who are the real heroes behind this award and of course we wouldn't be where we are today without our loyal clients. Here's to a continued buoyant market, exceeding expectations of our clients and many more awards to come!"
These two recent awards follow a number of awards Living in London are proud to have won, a selection of which can be viewed on our 'Virtual Trophy Cabinet', as this is a welcome reminder that all the care, attention and commitment Living in London have, and continue to make, to offer the best service we are able.
If you are thinking of selling, buying, letting or renting, get in touch now:
0207 231 0002