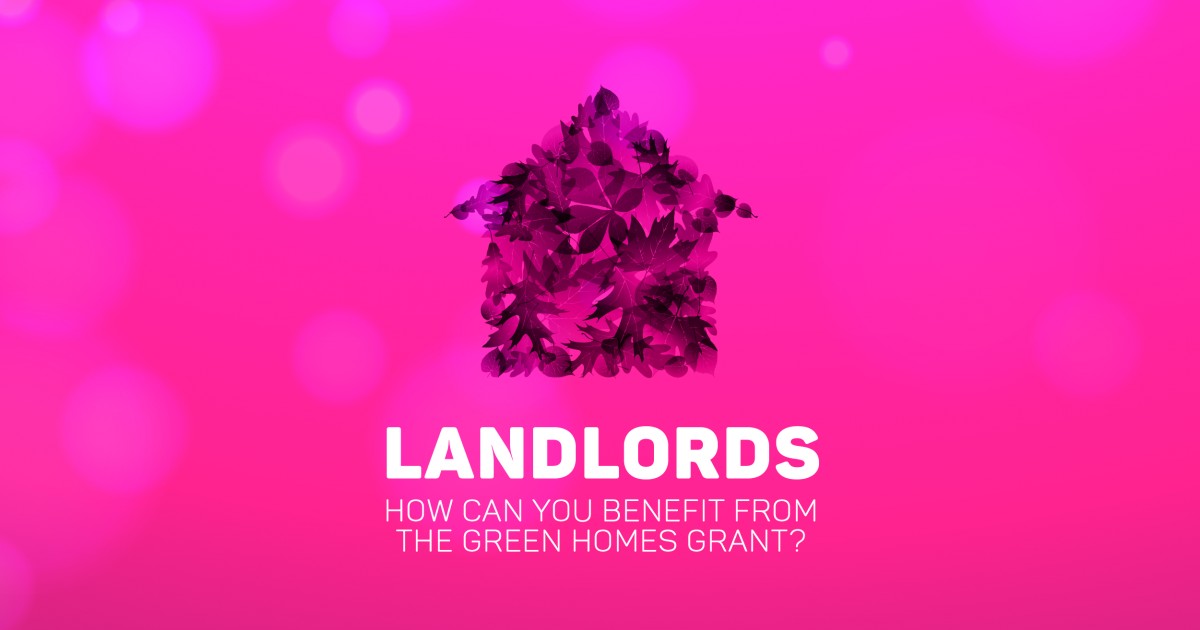 At the end of this month, the government is launching the Green Homes Grant, with the aim of increasing the energy efficiency of UK housing stock by providing property owners with vouchers towards eco-friendly enhancements.
Part of a £3 billion investment to cut carbon emissions, the £2 billion Green Homes Grant is expected to help more than 650,000 owner-occupiers and landlords, with the improved energy efficiency of hundreds of thousands of properties nationwide anticipated to save households up to £300 on their energy bills each year.
Announced in July as part of Chancellor Rishi Sunak's summer economic update – which was effectively a mini-Budget – the scheme slightly flew under the radar from a property perspective thanks to the announcement of a stamp duty holiday. But, with the initiative coming into play shortly, we take a quick look at how the scheme will work, its potential benefits for landlords and why energy efficiency is now so crucial for those operating in the private rented sector.
How can landlords take advantage of the Green Homes Grant?
Landlords can use the new scheme to apply for up to £5,000 worth of vouchers to make improvements to their home and subsequently ensure it is more energy efficient.
In order to qualify for a voucher – which will be worth up to two thirds of the overall cost of the work – you will need to install a solar thermal system, an air or ground source heat pump or insulate a solid wall, under-floor, cavity wall or roof.
To make further improvements and benefit from the government voucher, you'll need to install one of the following: hot water tank/appliance tank or thermostats/heating controls; double or triple glazing/secondary glazing, when replacing single glazing; or energy efficient doors.
The government says a landlord could install cavity wall and floor insulation worth £4,000 and take advantage of a Green Homes Grant voucher worth £2,680, reducing their cost to only £1,320. In addition, this improvement could cut a tenant's carbon footprint by up to 700kg per year, saving them around £200 on their annual energy bills – a win-win scenario if you are trying to attract new tenants to your home.
It's important to remember that the amount you get towards the cost of secondary measures cannot exceed the amount you get for primary measures. This means landlords who receive £2,500 worth of vouchers for an improvement from the primary list could then only apply for the same value voucher to make a secondary improvement, according to analysis by consumer site Which?.
The government offers the following example: "A homeowner wants to install cavity wall insulation and receives a voucher worth £400 towards the work. They can receive a maximum of £400 more for secondary measures, such as replacing single glazed windows with double glazed windows."
How can you apply for the vouchers?
It's been confirmed by the government that vouchers will start being handed out at the end of September – although a specific date has yet to be confirmed. After this point, energy improvement works can commence.
Those looking to benefit from the Green Homes Grant must fill out an online application form and get a quote from a government-approved supplier before receiving a voucher towards the cost of the work.
It's also vital that you enlist the services of a local tradesperson who is TrustMark approved or Microgeneration Certification Scheme (MCS) registered.
Landlords are set to receive advice and support on improving energy efficiency with the launch of the Simple Energy Advice (SEA) website, which will provide info on which Green Homes Grant-applicable improvements are appropriate for your property.
Some items are not covered by the voucher, including: building a new extension or conversion to your home, insulating a conservatory with no fixed heating and installing a new fossil fuel boiler (such as gas, oil or LPG boilers).
You should only enter into a commitment to carry out work once you have had confirmation that your voucher application has been accepted, while you must make sure the work is scheduled to be completed, and the voucher redeemed subject to its terms and conditions, by March 31 2021.
Why is energy efficiency so important in rental properties?
Due to the Minimum Energy Efficiency Standards (often known simply as MEES), supplying an energy efficient home for tenants has never been more crucial. You are legally obliged to only let properties with an Energy Performance Certificate (EPC) rating of E or better or face being hit with a significant financial penalty.
MEES, which came into force in England and Wales on April 1 2018, was extended to all privately rented properties – not just new tenancies or tenancy renewals – from April 1 this year. This means it is now unlawful to let a property – whether it is a new tenancy, a renewal or an existing one - which breaches the requirement to have a minimum E rating on an EPC. Landlords must carry out works to bring the EPC rating to E or above, unless there is an applicable exemption.
Speculation has also been rife that the minimum EPC rating for rental properties could be increased to D or C in the coming years, which makes it doubly important that landlords get to grip with the energy efficiency of their properties.
The population as a whole have become much more conscious of their environmental impact and carbon footprint in recent times, and this trend has very much extended to tenants – many of whom may be young, politically aware and very interested in the climate crisis.
As such, an energy efficient home which boosts their green credentials is likely to be high on their list of priorities.
Environmental concerns aren't the only reason – more energy efficient homes also tend to have lower energy bills, which will be highly appealing from an economic point of view.
The status of energy efficiency as a key issue in the rental sector isn't going anywhere – particularly as eco issues remain high on the news agenda – and it will be those landlords who take it seriously from the start who are likely to benefit from a wider pool of prospective tenants. These tenants may also be more likely to stay put for the long-term, providing stable rental income and healthy yields at a time when that's needed more than ever.
The Green Homes Grant provides landlords with an affordable route to improving energy efficiency, but it's time-limited so it's vital you act now.
There are a number of sceptics who highlight various issues/inefficiencies with the Grant, so we strongly advise to do your own research and ensure you are fully aware of how it works.
For more information on upcoming legislation changes, call or email us to arrange a no obligation chat at welcome@living-london.net or on 0207 231 0002.