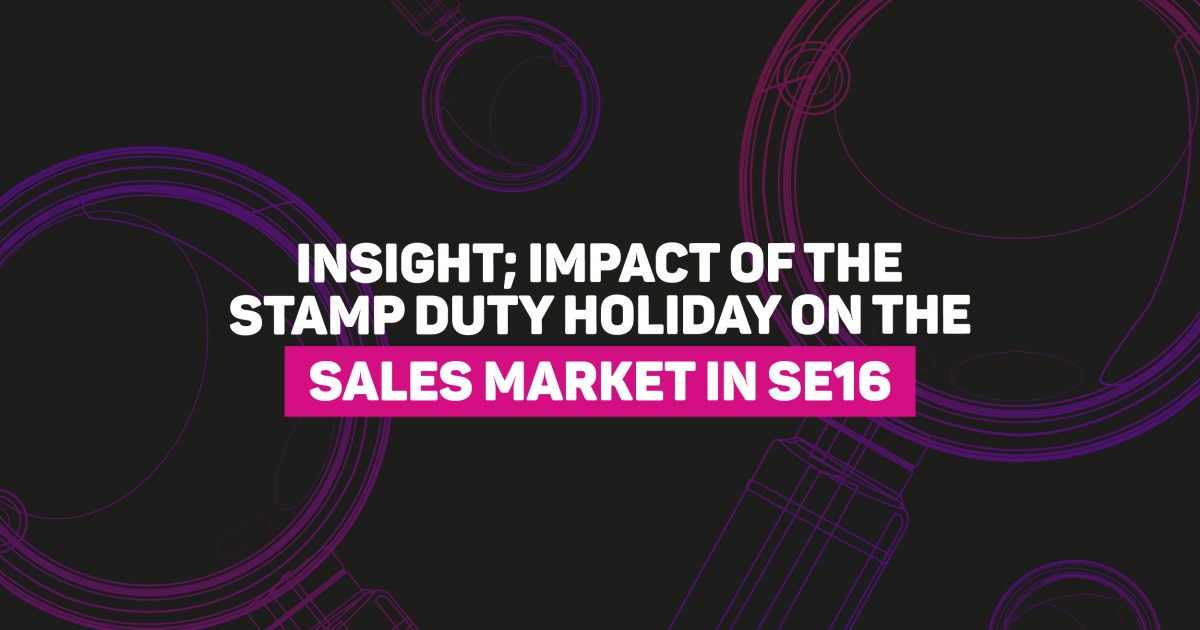 As indicated in previous articles, the sales market pre the coronavirus lockdown was going through a 'bounce' due to more political certainty around the government, Brexit, and because people were becoming increasingly frustrated at 'holding off' with their property plans. The lockdown halted this bounce, but only added further fuel (pent up demand) to the sales market fire. Since the easing of restrictions, we have witnessed the 'release', with the Stamp Duty Holiday only further fuelling the fire!
The resulting sales market has been very active with properties both coming on and selling, with a continued high level of demand from hungry buyers, wanting to make the most of the 'holiday' savings. However, the market has started to slightly 'soften' after the initial 'bounce', perhaps as the keen/active buyers have started to find and agree sales, but also likely due to things such as holidays, hot weather and uncertainty around employment, with the end of furlough looming as well as people being unsure yet if working from home (WFH) is likely to be the 'new normal' for them in the long term. If so, many will swap the 'convenient location for commuting to work' for more space, outside space and closer links to family and friends.
There is still considerable demand, but there is also considerable supply as more homeowners are putting their properties on the market. As per above, many are doing so with a view to upsizing, so to leave the city centre, and/or search for properties with space to WFH and/or outdoor space, a trend we have increasingly seen more of post-lockdown. Properties coming to the market has started to outpace those being sold which has somewhat supressed the 'rush' – simple supply vs demand.
So, pricing is key (as always) and sellers shouldn't get carried away, regardless of if agents are indicating their property will achieve more than they had expected, just so they win the instruction so to have more stock on the market to feed the growing number of 'returning from furlough' agents/staff.
Pricing is always important and everyone wants to achieve as much as they can, but they need to be realistic, especially as many people who are selling/buying/moving now are doing so for lifestyle changes rather than realisation of capital appreciation and especially if they want to move this year.
The overseas additional stamp surcharge and the motivation of buyers who will want to beat the Stamp Duty Holiday deadline for completions (more so if over 500k and non First-Time Buyers) are likely to extend the traditional Summer/Autumn busy period to later in the year, perhaps even throughout the winter months, but if we have any more signs of a second wave/lockdown then this will likely have an impact. First-time buyers already benefit from a tax break but will also benefit as the whole market gets moving, making way for affordable property as home movers opt for lifestyle change moves/up or downsizing.
Estate Agents were among the first to come back to work post-lockdown, one of the reasons being that the housing market is central to the economy and estate/letting agents are essentially "job creators" due to the number of industries we're tied to e.g. tradesmen, solicitors, banks etc. Lifting the barriers on moving home is successfully paving the way for more transactions, with home movers opting for areas with productive employment markets and opening the door to further spending on removals, conveyancing, furniture and decorating, all of which will help to boost the economy.
We advise anyone who is considering moving, especially if they want to this year, to get the ball rolling, especially those who need to sell in order to move, as if they find a property to move to, their position is much more attractive to a seller if they have a property which has had a sale agreed on it.
If you're considering selling, buying or letting a property and would like to more information and free, no obligation advice, contact us on: 0207 231 0002 or email welcome@living-london.net