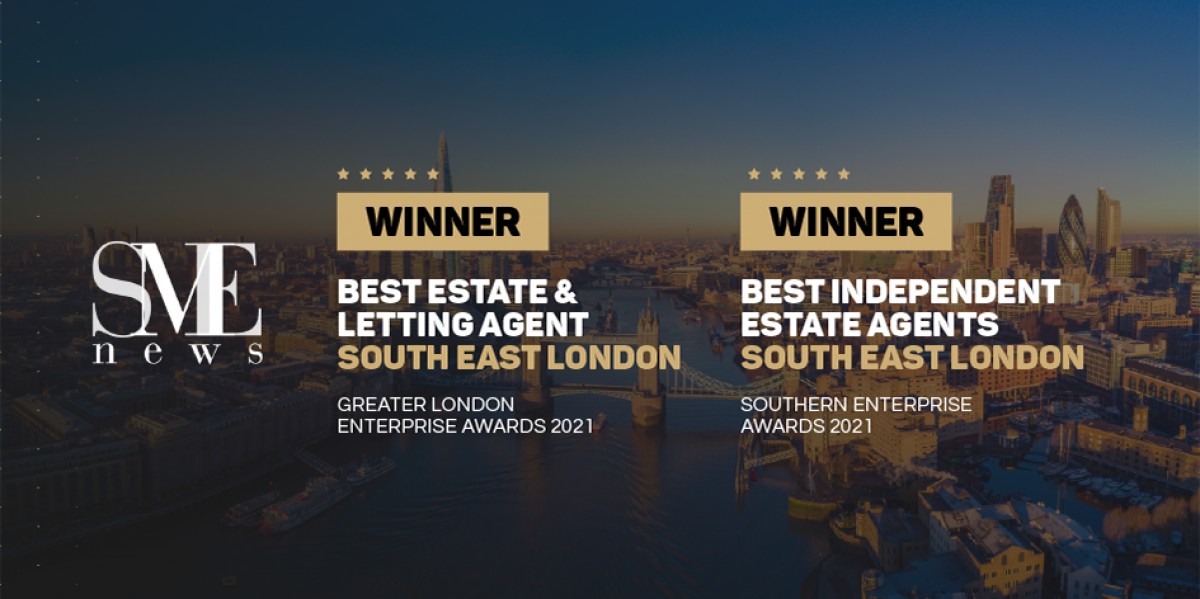 Living in London is thrilled to announce that after being nominated and shortlisted at both the;
SME News Greater London Enterprise Awards 2021 and the SME News Southern Enterprise Awards 2021,
we were awarded the titles of 'Best Estate & Letting Agent – South East London' & 'Best Independent Estate Agent – South East London'.
Both hosted by SME News in their fifth annual Greater London Enterprise Awards and fourth consecutive Southern Enterprise Awards, here's what they had to say;
"Despite the incredible hardships over the last two years, the south has continued to lead the way for SME's all over the country. More than ever, we believe the incredible dedication by tireless owners to adapt and overcome should be recognised.
Our winners are chosen by an independent panel of judges who choose SMEs based on a number of factors including customer service, innovation, growth and success in their specific industry."
Living in London's Branch Manager, Elizabeth Miller comments:
"Thank you to SME News for this honour, we're delighted to have come away with not one but two prestigious awards. Our latest and newly won titles give us a real sense of achievement and a confirmation that the hard work we put in is appreciated and recognised.
We will endeavour to continue offering our clients the best service we are able to in the areas we cover. Obviously, as always, a big thank you to our loyal customers and hardworking team, especially during the challenging period we have found ourselves in. Thanks again, it really does mean a great deal."
If you're thinking of selling, buying, renting or letting a property and would like to find out more about how we, as a multi-award winning agency, can help, please do reach out;
0207 231 0002