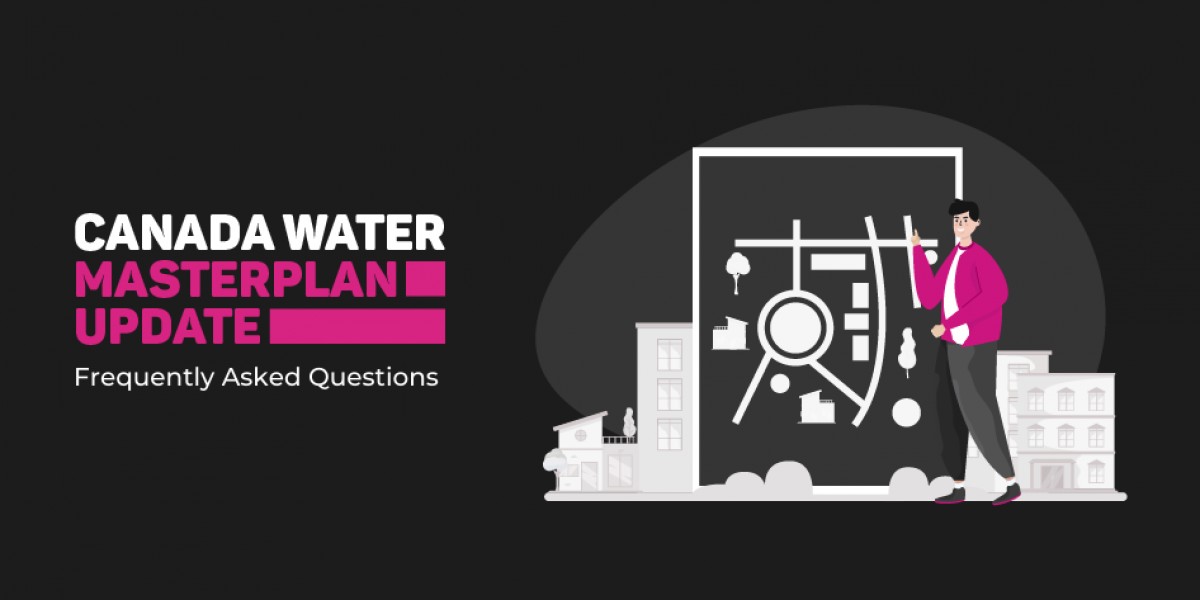 Following our recent Canada Water Masterplan update, we received many questions from our clients. As such, we compiled the following 'Canada Water Masterplan FAQs', along with our thoughts/answers.
If you have any further questions, concerns or comments, please feel free to reach out to us on; 0207 231 0002 or welcome@living-london.net and we will be more than happy to provide our thoughts.
The most common questions (and answers) are as follows;
Could you share your views on the impact on the prices of the surrounding (non-new CWMP) properties please?
Whenever large-scale developments are planned in an area, there will always be the question of, what impact it will have on existing properties values? The truthful answer is we don't know and in reality, it will depend on a number of factors; when you were thinking of selling, what type of property you have, how close your property will be to the proposed development, etc., etc.
The scale and scope of the plans will undoubtably improve Canada Water's desirability and increase the awareness of it as a popular area to live and work in. Existing residents will also benefit from improved leisure and retail facilities, whilst hopefully the area will retain its existing character which the docks, green spaces and the river provides. Both of these factors should have a positive impact on existing property prices in the area.
However, one of the main features that people like about Canada Water is how peaceful the area is, whilst still being so close to the city; but there is a real risk with the masterplan, with the influx of thousands of new people, that Canada Water will lose this allure. There will also be a huge amount of new residential properties being built and whether the demand will rise enough to cater not only to the new builds but also the existing Canada Water housing stock, is a concern.
In general, we believe the Masterplan will be an overall positive for property prices in the area, both in the short and long term. The area's being developed are, in our opinion, in need of regeneration and whilst the scale of the development plans are going to have a dramatic impact on what it means to live in Canada Water, we don't believe it will negatively impact prices. However, only time will tell.
It will also heavily depend on what these new properties are priced at. If they are selling them for significantly less than the current market average for the area, which is highly unlikely, then it will likely have a negative impact on property prices. However, if they are priced at significantly higher prices, provided not too high that they don't attract buyers, then this is likely to have an upward impact on property prices in the area. We witnessed this in the area when Maple Quays and (before that) Water Gardens Square were built, completed, and sold.
The various pros of the master plan are likely to attract many new buyers to the area who may not have been interested in living in the area before. However, they may not quite be able to afford the new properties being built, but now that they want to be in the area, they will very likely consider other properties more in their price range, and so increasing demand. Provided the new development/properties aren't priced 'in competition with' existing properties, the prices are likely to have a positive impact in our opinion.
If you would like a more specific conversation about what we think the impact will have on your specific property you can contact us on; 0207 231 0002 or email welcome@living-london.net
What will the impact on public transport in the area be and have solutions been considered?
Canada Water Masterplan are working closely with Transport for London (TfL) and Southwark Council (SC) who have carried out modelling in order to produce a strategic transport strategy (STS) that will support the area. Developments have been planned at Canada Water Station to increase capacity and frequency to make journeys quicker. TfL and SC are also working on other projects which they believe will reduce the level of footfall through Canada Water Station, this includes the Elizabeth Line (Crossrail), improvements to the DLR, extended cycle routes and increased and improved bus routes. Canada Water Masterplan have further considerations which will be introduced as the development proceeds.
What benefits will there be to local residents?
Of course, with any new developments in an area, local residents like to know how the changes are going to benefit them. With the Canada Water Masterplan, the developers have said 'we are committed to ensuring that our work and presence benefits the existing, and future, community.'
There are a number of ways they believe the community will be positively impacted by the Masterplan, these include new leisure facilities, a GP surgery and community use space. There is also promise of a new 3.5 acre park, new high street and new streets. With this it will bring new homes, jobs, shops and offices which they have said will link with the existing community.
What will be done to mitigate negative impacts on local residents, i.e. dust, noise, light etc?
British Land has appointed a dedicated Construction Neighbourhood Liaison Manager to honour their commitment to minimise disruption for local residents, businesses and people who work and visit the area. Those living near locations where construction activity is taking place will also receive regular newsletters and have regular opportunities to speak with the construction Neighbourhood Liaison Manager and relevant contractors.
What will happen to the Printworks music venue?
British Land have been quite vague on the plans for the Printworks music venue and we believe this is due to them still being in talks with Broadwick Live who currently run the venue. British Land have released they are planning redeveloping the site in a "workspace-led design", removing some of the old warehouses and there will be a large new green space near the site. So, it looks like the Printworks music venue may be going; however, with the continued and growing success of the Printworks as a live music venue, we may still see this is a part of Canada Water for years to come.
Where can I get more information on the CW Masterplan?
The Canada Water Masterplan website (https://www.canadawatermasterplan.com/) has the most up to date information on the development and includes ways to get in touch if you have questions on anything you can't see the answers to.
How much are the units to buy and are Living in London selling them?
Canada Water Masterplan has said they plan to let people know how they are going to market both homes for sale and rent in the near future. They have said the first detailed Plots (A1, A2, K1) will include 265 new homes across two buildings but have said that there could be around 3,000 new homes in total throughout the plan. At this point, prices aren't available, but should you be interested in purchasing please reach out to us on welcome@living-london.net and we will keep you updated as soon as we know/hear more.
When will the first units be complete and ready to be moved in, and how long will it be until the development is fully completed?
The preparatory works for the Canada Water Masterplan began in October 2020 and they are progressing well. It is planned for the first phase of the Masterplan to be completed in 2024 with following phases having a timeline through to 2026. The timelines will be updated regularly as things progress and these will be available through the ongoing engagement opportunities with the Masterplan and on the website, canadawatermasterplan.com.
If you have any further questions or would like to discuss this in more detail, please feel free to reach out to us on; 0207 231 0002 or email welcome@living-london.net
**Disclaimer** Whilst we have tried to be as accurate as possible in this article and answer inbound questions from our clients, the information is subject to change. All information has been sourced from British Land, Canada Water Masterplan and Southwark Council.