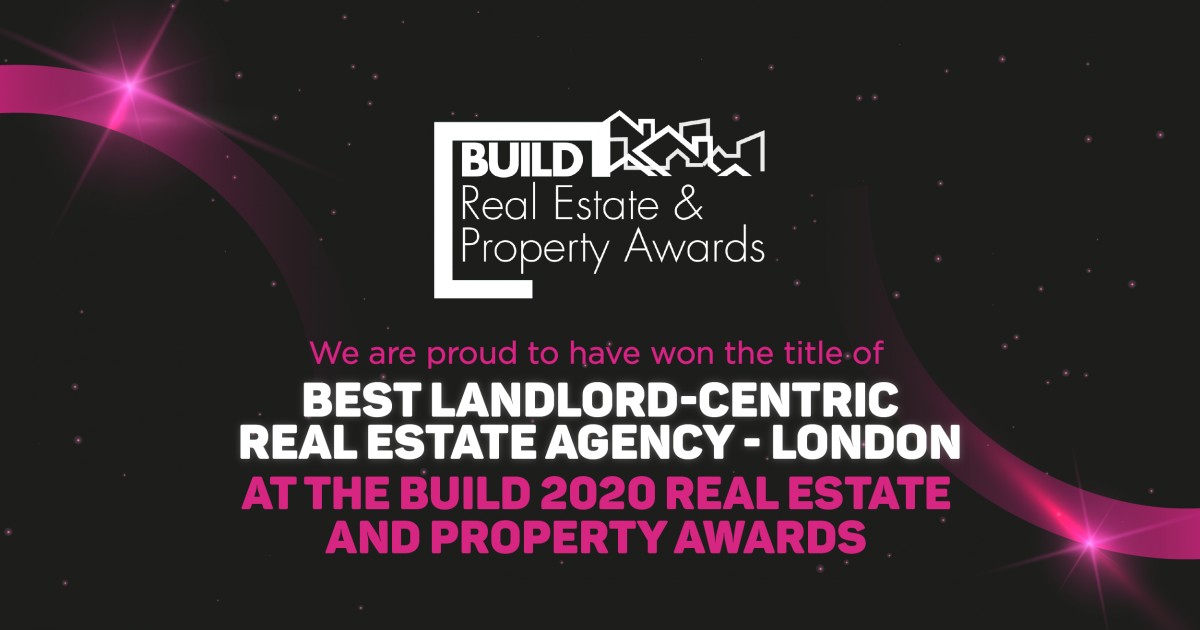 Living in London takes the Gold!
We're thrilled to announce that Living in London has won at the BUILD Real Estate and Property Awards for the third year in a row and been named "Best Landlord-Centric Real Estate Agency – London 2020".
A note from the BUILD Awards team:
"This prestigious award marks the hard work and stellar efforts of those who have helped shape this demanding and dynamic industry, and our comprehensive selection and judging process singles out the true market leaders over the past year."
Branch Manager Elizabeth Miller commented:
"To be nominated and win for the third year in a row at the BUILD awards is a celebration of everything we do as a business and acknowledgement of the effort we put in to looking after our landlords and tenants.
Over the last few months, we have concentrated on delivering free advice for landlords during this challenging time, and our property management team has been working non-stop throughout the lockdown to ensure our properties and tenants are taken care of. It feels wonderful that all our efforts have paid off and I couldn't be prouder of my team. We hope to continue to deliver exceptional customer service in 2021 and beyond."
If you're think of selling, buying, a landlord or tenant and would like to speak to an award-winning agency regarding your property, your property search, changing regulations/legislation or if you would just like a chat about the current market, please do get in touch:
welcome@living-london.net 0207 231 0002