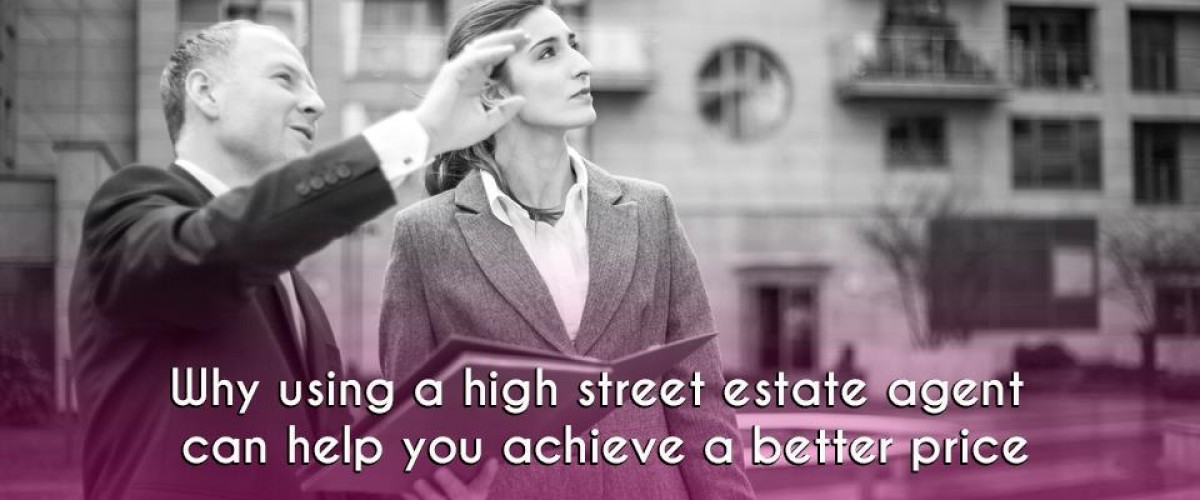 If you're considering listing your house on the market with a low-cost, upfront fee online estate agent, you may want to think again.
As an independent agency operating in South East London, we know there are a number of advantages to using a traditional high street firm over an online or upfront fee one.
Now, though, this has been backed up further by research from The Advisory – which offers free, independent and expert advice to house sellers.
Its findings revealed that high street estate agents achieve an average price of 5% more than online-only agents in around 75% of sales. They also achieve more viewings and offers than their online counterparts.
Why is this?
Online agents are heavily reliant on portals such as Rightmove and Zoopla to find buyers. While portals are an excellent way of generating interest in properties, they are less good at actually getting results.
The research found that, while Rightmove generates approximately 52% of viewings, it produces only 36% of offers and 27% of the best buyers.
By contrast, high street agents generate 48% of viewings, 64% of offers and – in nearly three-quarters of cases – a 5% higher sale price.
That would translate to a loss of £12,500 on a sale of a £250,000 home, according to The Advisory, if an online-only agency was used rather than a traditional one.
Of course, any good traditional agent will also advertise heavily on the major portals, which means sellers won't lose out in this sense by opting for a high street firm.
Local knowledge and experience
As the research above states, opting to use an online-only agent could lead to fewer viewings and lower than expected offers. By using a local estate agent with branches in areas of high footfall you can increase your chances of getting viewings, attracting serious buyers and receiving offers that properly reflect the true value of your property.
Here at Living in London, we operate two branches - one is inside Canada Water Tube station and one is located at Marine Wharf, a lively new dockside development in Surrey Quays. This not only means we can build good relationships with local buyers, it also means we are fully aware of local trends which could help to get your home sold more quickly.
There are a number of things buyers of property in South East London will be looking out for, and the areas we cover offer these in abundance. Good transport links, a lively social scene, garden space, parking and fast broadband speeds are all likely to feature as must-haves, with good local schools, amenities and green space also likely to be key considerations.
You should employ a multi-pronged marketing strategy – including traditional and online methods – to improve your chances of getting your home sold. It's also important to remember that every home is different, which is why we offer a tailored approach to our sellers to ensure you get the most from your sale.
Picking the right agent is a crucial part of what is likely to be one of your biggest financial transactions. You need someone you can trust, someone who will go above and beyond to ensure the sale goes through without any hiccups. Partnering with a highly trained team, which offers the best possible customer service, is therefore crucial.
Setting the right asking price
To improve your chances of selling quickly, you need to make sure that your initial asking price is set at the right level. For this to be possible, it's crucial that you work closely with an experienced estate agent with excellent local knowledge to ensure your home isn't priced incorrectly. Too high and you risk deterring buyers; too low and you run the risk of selling yourself short.
For more information about getting your home sold in South East London, you can contact Living in London on 020 7231 0002.
You'll also probably be eager to know how much your home could be worth in the current market, which is where our expert valuations can help.