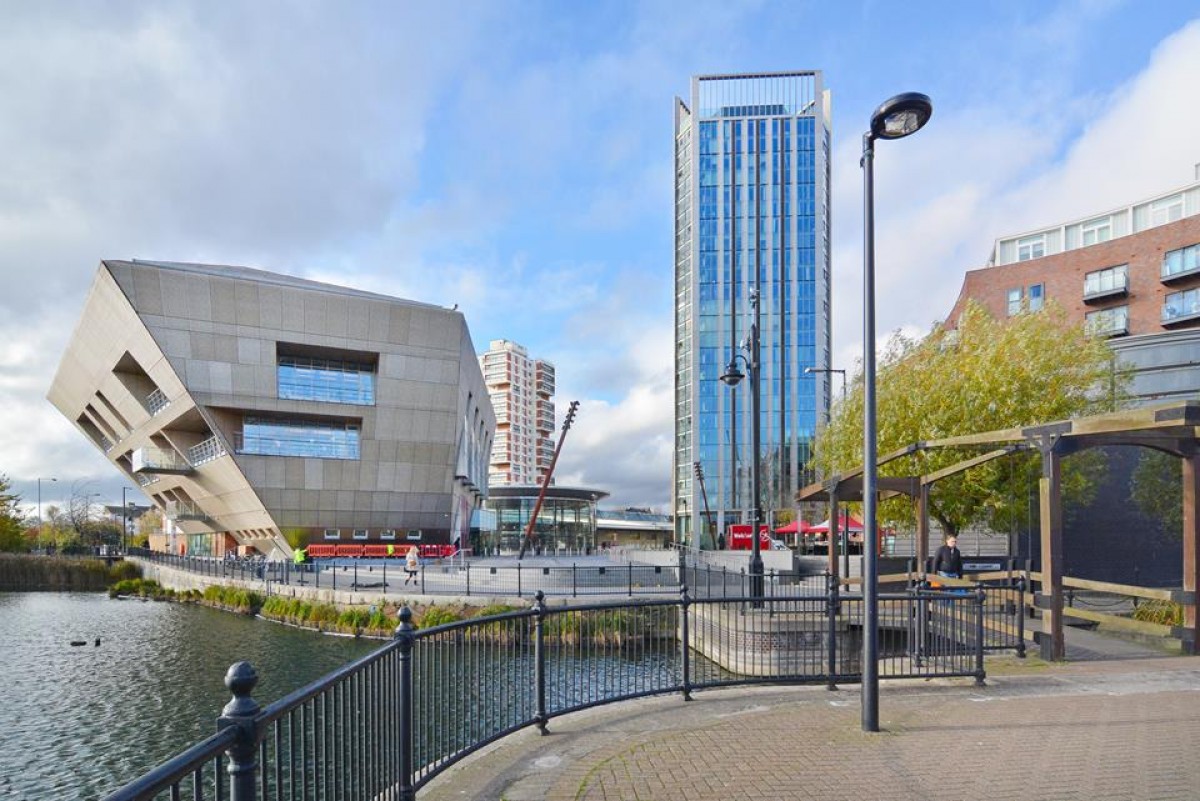 About Canada Water
Canada Water is a fresh water lake and wildlife refuge in Rotherhithe, south-east London, conveniently located in Zone 2, falling under Southwark Council. Gaining its name due to the arrival of ships from – you guessed it – Canada; this area has evolved from an industrial docking area to become a desirable residential location in Central London, following large-scale redevelopment. Sought after for its excellent transport links, access to the City, and breath-taking views, Canada Water stolen the spotlight for home movers.
Leisure
Canada Water's booming entertainment facilities include Surrey Quays Shopping Centre, where you can find a range of designer and high street shops and restaurants, aa cinema complex, and a bowling alley, perfect for family fun. For fine dining in the area, Living in London recommends Café East – a hidden gem in the corner of a retail park serving authentic Vietnamese cuisine at a reasonable price. Another favourite of ours is The Mayflower Pub, a Seventeenth Century riverside pub with live music. Hosting a wealth of cultural and community facilities, Canada Water Library and Culture Space is considered an architectural gamble, boasting a striking inverted pyramid overlooking the water. Opening in 2011, the library partnered with Southwark Council to offer residents and visitors a modern library with additional functionality in a bid to put libraries at the heart of community life. The library sits at the edge of the civic plaza, which also benefits from a farmer's market and regular events and performances including a community festival, forming the vibrant town centre of Canada Water.
Where to buy
There are mainly two types of property on offer around Canada Water; period family housing set back from the water, and modern apartment blocks along the water front, perfect for young professionals. Some of the modern apartment blocks are converted warehouses, which reflects the area's rich maritime heritage.
Transport
In 1999 Canada Water appeared on the map so to speak, when it unveiled a tube station on the Jubilee line. Today, Canada Water boasts easy access to London, being just one tube stop away from Canary Wharf and two stops from London Bridge. The west end is also accessible in approximately ten minutes.
Schools
As well as gorgeous family homes, parents will be pleased to hear that Canada Water has an excellent selection of schools. The area is particularly popular for parents with children at Primary School ages. Redriff Primary and Albion Primary School are just a short distance away in Rotherhithe, and both achieved 'Outstanding' in the latest Oftsed report, while Alfred Salter Primary School attained 'Good'. For Secondary School or even College students, Bacon's College is a popular choice with an Ofsted result of 'Good' in its last inspection back in 2013, rising from 'Satisfactory' in its previous report.
Did you know?
Southwark is one of the greenest boroughs in London, with 130 parks and open spaces to choose from. Living in London Recommends Necos Creperie is a diamond in the rough, offering a great selection of sweet and savoury crepes for a quick bite to eat on the go.